You have to be careful when it comes to choosing a cargo forwarder. The success of your company depends on the competency of your cargo forwarder as well. The freight forwarding company you select has to be one that you trust to take care of all your logistic needs whether they are international or domestic.
You don't have to select the size of the freight forwarders by looking at the size of the company. The size will not be a defining factor in the selection process. However, you need to clarify certain things before you meet up with a cargo forwarder such as the extent of your responsibility when it comes to the cargo, from where the cargo originates and where it travels to, the mode of service you need whether it is port to port or door to door, the dimensions and value of your cargo, packing arrangements for the cargo, the size of the container you're using to ship the valuables etc.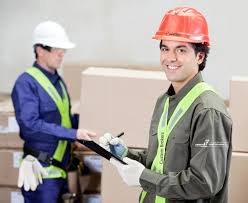 You need to know what you're looking for such as the mode of transport you want and if there are any other special services to be taken. You have to be aware of the definite amount of the cargo you're planning to ship so that you can give the right figures to the customs clearance agents It is better if you meet the company when you're aware of the facts and fully prepared. This will save a lot of time and there won't be any misunderstandings either. To know what services you can get from a freight forwarding company you need to know their scope. For this you'll need to do some research. There's plenty of material online in blogs and relevant company websites that you can refer to. Then you'll be able to get an idea of the regulations, treaties and terms that may be applicable in your instance. You can put together a checklist of your requirements such as the tie frame for the operation, what materials you're shipping, speed of delivery etc. to narrow down your search.
Maybe all you need at the moment is only ocean freight services. But it is better to find out if they have experience in other modes as well. You can look for recommendations and check the reputation of the company. What you're transporting could be a wide variety of things. But you need to make sure that the freight forwarding company has the experience to handle whatever type of cargo it is whether they are food, garments, chemicals, machinery or hazardous material. There will be different rules and regulations for such cargo as well and the company has to be well aware of them to carry out a successful logistics operation.