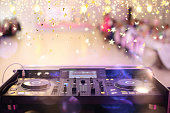 No doubt that wedding is one of the most special days of one's life. Almost all of us have this desire of making our wedding day beautiful and memorable. Music is one of many ways that plays a key role in making our wedding day memorable and fabulous. So, if you want to make your wedding day one of the best days of your life and you are in search of a musician, DJ or band then there is no need to get worried because making people wedding day special is my specialty. With my keyboard, loop station, electric beat pads and guitar I can create a beautiful and enjoyable environment. The quality of my music and the environment created by my music will not be different from the best wedding bands.
My songs collection is best and most suitable for wedding entertainment. You can not only select the songs of your own choice from my song list but also, I will learn 3 songs that are your favourite or are special for you and will sing those songs for you on your wedding day.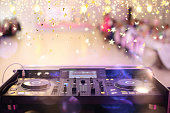 You can judge my love and passion for singing when you will hear me singing. My love for singing is shown in my voice. I am always trying to make my singing better by trying new styles and by listening to different singers. Whenever I am on stage I just give my all to make the wedding environment beautiful and enjoyable. By using multiple instruments, I make the same environment as created by best wedding bands and the quality is that best that it will be hard for you to believe that all this environment is created by a single artist.
Providing musical entertainment from Brisbane to Byron Bay:
You will not regret selecting me as a musician or singer for your wedding. You will not get disappointed because I just give my best and my main desire is to make your wedding day a day that makes you happy whenever you will think of it. I will make your wedding so special with my music that you that you cannot even imagine. A music that will make the atmosphere full of love and joy. I will live up to your expectations and will give my best.
If you are looking for musical entertainment for any kind of event as special events, weddings, cooperate events Benny Hannah Music is one of the best. Just give us a call or contact me through my email. We are always open to solve your collection confusion mystery. Benny Hanna is there to create a pretty nice and soothing environment. So, don't waste your time to book the best musical band for making your day memorable.